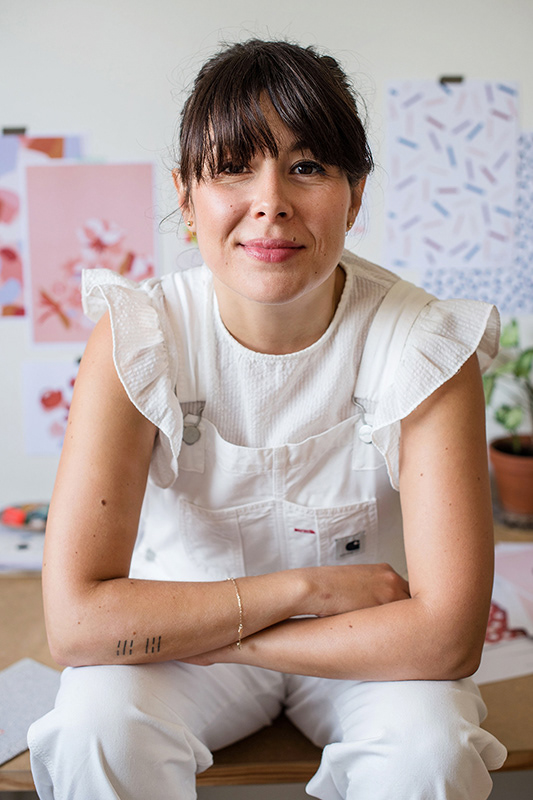 ABOUT

Séverine Monsonégo is a French illustrator based between Paris and Malmö, Sweden.
She studied graphic arts at the Ecole des Arts Décoratifs before working as an art director. Over time, her passion for colors, shapes and composition as vectors of emotions and illustration took over.
Her universe often mixing digital illustration and traditional mediums, her color palette, her taste for nature, pattern and geometric shapes, seduce adults and children alike.


REPRESENTED BY
Jamais contente (France)

SELECTED CLIENTS LIST
Ben & Jerry's, Barncancerfonden, Bensimon, Birchbox, Cartier, Coca-Cola, Creative Mornings NYC, Dockers, Editions First, Etsy, HEMA, Hotels Pullman, HP, Levi's, My Little day, Opéra National du Rhin, Paulette Magazine, Perrier-Jouët, Pinterest, Printic, RATP, Sonia Rykiel, Sony Playstation, Swatch, Vans...

FEATURES & INTERVIEWS
Etapes, Milk Magazine, Doolittle, Elle, Home magazine, Grazia, Cosmopolitain, Glamour, Frankie, Encore Magazine...
Creative mornings / Milk Magazine / Milk Decoration / Inside Closet / Hello blogzine
CONTACT: severine@oelwein.fr
BONJOUR - HELLO - HEJ HEJ
For commissioned work & project, get in touch :)